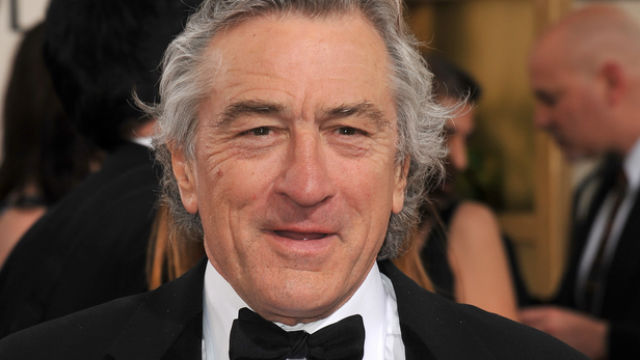 Actor Robert De Niro is also a multi-billion hotelier
Actor
Robert De Niro
isn't just a veteran Hollywood star, but also he is one of the co-founders of Nobu Hospitality, which features hotel chain and a luxury restaurants. And reported
Inquirer,
his enterprise is coming to Manila, .
To announce the opening of the chef-centric Nobu Hotel in the Philippines (the first in Asia), De Niro together with Japanese celebrity chef Nobuyuki Matsuhisa and Hollywood film producer Meir Teper personally visited Manila
It was revealed during the press briefing at the National Museum on January 27, that the hotel chain was inspired by chef Matsuhisa, who earned fame in the US as a culinary genius. The Academy Award-winning actor helped the chef take the brand to even bigger heights, and for steering the project's creative direction and development.
The actor-turned-hotelier is also the owner of The 88-room hotel in Manhattan, the Greenwich Hotel.
The integrated casino resort will rise in Pagcor Entertainment City in the Manila Bay area, mid 2014, according to the report,
According to the Nobu Hospitality website, the franchise has branches in Las Vegas and Riyadh, with hotels in Bahrain and London coming soon.
Nobu Hotel will be part of the City of Dreams Manila, an integrated resort with upscale malls and entertainment attractions, also set to be built before the end of the year. The project by the SM Group and Melco Crown (Philippines) Corp. will showcase the recently announced Nobu Hotel, as well as Crown, which was announced last year, and a 3rd one, to be named in a few months.
City of Dreams Manila will have 6 hotel towers with 950 rooms, as well as a family-oriented entertainment park, said Armin Antonio Raquel Santos, executive vice president of Belle Corp., a partner company in the development and operation of the complex.
De Niro's hotel dreams
According to CNBC, the Nobu Hotels stared out as a restaurant chain. Through the years, the demand for Nobu Restaurants in several hotels in the US gave the actor an idea to expand the culinary business into a full blown hotel brand.
"Over the years, what I would notice, these hotels would be asking Nobu restaurants to be put in them to give them a certain credibility. So I said why are we not doing a Nobu hotel ourselves," De Niro told CNBC.
According to the report, De Niro and company are looking to build their hotels in Singapore and Macau next.
Despite De Niro's success in the hotel and restaurant industry, the critically acclaimed actor has not neglected his craft. The actor recently starred in Grudge Match alongside Sylvester Stallone.